New beginnings from lockdown endings
2021-04-01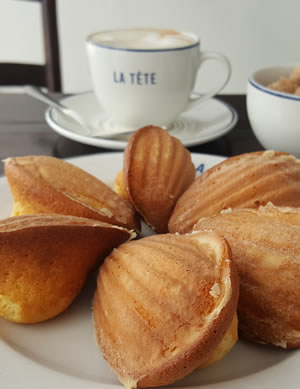 As a food writer, the last year and a half has been sad for many reasons on top of the obvious toll of Covid that we've all been suffering from. Saying a long drawn out goodbye to restaurant after restaurant. For myself, saying goodbye to five years of writing a weekly restaurant column for Sunday Times Neighbourhood, which stopped publishing in print in April 2020). Watching fabulous chefs and restaurants struggling against the odds to keep open, some of them making it through so far, others finally conceding defeat after the first, second or third wave. Foliage, La Tete, The Shop are just a few of many whose loss will be felt long-term in Cape Town food circles. That we've lost top level fine-dining restaurants such as the Restaurant at Waterkloof, and the recently announced news that The Test Kitchen will be closing September 30th is another indication of how badly we've been hit. Cape Town's hugely diverse and rich array of restaurants is fed and sustained by our reputation as an international tourist destination. However willing, the local population just can't afford to eat out often enough to keep everybody going.
With this new blog I hope to celebrate new beginnings in the South African food scene. Chefs are innovative, resilient, tough as their razor-sharp knives and tattoos. I just know that from this devastation, we'll see exciting new food experiences emerge. Throughout lockdown it's been inspiring to see chefs and restaurants finding new ways to keep going. Home dining deliveries, pop-ups, outdoor dining, alcohol-free cocktails, frozen ready meals, deli counters, soup kitchens. Survival, creativity, determination to keep staff safe and employed has driven so many new initiatives and I look forward to many more as we hopefully emerge from the shadow of the pandemic.
I don't know whether the print publication of Neighbourhood with my regular food column will make a come-back (currently it's still going online as a property news outlet) but I will continue to write the food stories that inspire me on this blog and for any other publications or clients that need a food writer. Chefs and restaurants please keep me in touch with your news.
Foliage
https://www.timeslive.co.za/sunday-times/lifestyle/food/2018-06-11-foliage-takes-sustainable-dining-to-a-delicious-new-level/
La Tete
https://www.privateproperty.co.za/advice/lifestyle/articles/la-tete-bringing-nose-to-tail-dining-to-cape-town/5539
The Shop
https://www.timeslive.co.za/sunday-times/lifestyle/food/2018-07-04-its-worth-venturing-out-on-a-cold-winters-night-to-eat-at-the-shop/
Test Kitchen
https://www.timeslive.co.za/sunday-times/lifestyle/food/2021-08-12-chef-luke-dale-roberts-sets-his-sights-on-joburg-as-the-test-kitchen-closes/